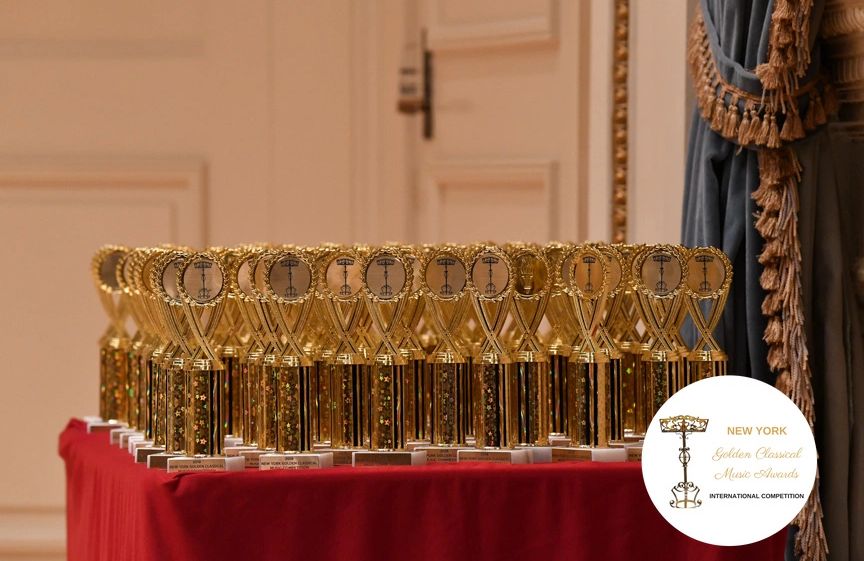 Welcome!
"Golden Classical Music Awards" will be collaborating with the renowned International Music Competition "Grand Prize Virtuoso" based in Europe.
Our purpose is to discover artists of outstanding personality and provide awards which can help to launch international careers.

All auditions for the jury will be based by video or audio recordings. And the final selection of winners will be based on the same recordings submitted.
"Golden Classical Music Awards" International Competition is open to all nationalities and ages in strings, piano, wind and vocal each discipline is divided into different age categories: Young Musician (8 years old and under), Junior (9 to 12 years old), Intermediate (13 to 15 years old), Advanced (16 to 18 years old) and Senior (no age limit). 
Chamber music is divided into three age categories: Group A (under 12 years old), Group B (13 - 18 years old) and Group C (18 years old and older).
Each participant must submit only one, two or three audio or video recordings - from any of the following periods: baroque, classical, romantic or contemporary.

A selected group of winners will receive an invitation to perform at the Weill Recital Hall at Carnegie Hall, November 2020. The rest will receive their diploma by post. 
Invited winners that are not able to attend and perform (for any reason) will receive the diploma by post.

All information about the competition can be found here: Regulations.